This year get an ULITIMATE CHILI LOVERS package from Bishop's Chili for whatever BIG you have going on!! Invite 40-50 of your closest friends and send them home happy!

Are you and your entourage jonesing for some good ol' fashioned Bishop's Chili but you don't need all the fluff? Then you need, must have, can't do without the 5 Quart FIX.


Don't have that many friends? Or do you just not want to share with any of them? That's OK too! Get the Crowd Please Chili package. If you don't want to share just talk to yourself and we'll call it a crowd, that's what we always do, we won't judge.
Add 1 dozen tamales to any order for $16.99 and/or 1 dozen hotdogs for $23.99.
We try to accomodate all requests but we need 3 days to make this yummy goodness that Grandma Bishop started. And we know that individualization may be "IN" but not at Bishop's, no substitutions will be granted. Like a certain black knight used to say, "NONE SHALL PASS!".
Want GREAT deals? Want to keep up with the Jones'? We sure did!!
Bishop's Chili has entered the media age!! We are now texting special deals RIGHT to your phone! What do you have to do? Just text "CHILIME" to 313131. That's it!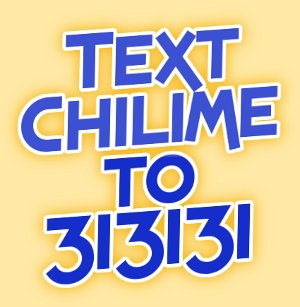 DID YOU KNOW???
A bowl of Bishop's Famous Chili has only 220 calories and 6 grams of fat (2 saturated). What's this you say? Yes, this is true, it is also gluten free! Of course if you add cheese and sour cream and you're on your own!
We've got a lot going on so don't just look at the pretty pictures look to the left for our Promotions and Events too!
Bishop's has been a Chicagoland favorite since 1925, when Grandma Bishop opened her doors at 18th and Damen streets on Chicago's west side. The fourth generation, (yes, you heard it right, 4th generation) has since relocated to 250 N Cass Avenue, Westmont, in Chicago's western suburbs.
We still follow the same recipe our Great Grandmother created almost 9 decades ago. We are proud to carry on the Bishop family name and we hope you will become part of our family's tradition.